10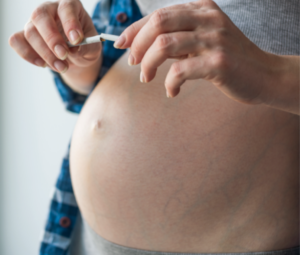 May 2019. There was a time when nobody worried whether a pregnant woman drank alcoholic beverages. No more. But what about cannabis? Marijuana and derivatives were generally considered illegal until recently but can now be prescribed for medicinal use in many countries, including Australia, Canada, the Netherlands, Denmark. In the United States, 33 states and the District of Columbia have legalized cannabis for medical purposes. More importantly, 11 states now allow cannabis for recreational purposes.
This means that marijuana is becoming widely available, not just to patients with chronic pain, but also to healthy women who may be pregnant. An increasing number of pregnant women apparently smoke marijuana to relieve morning sickness. Unfortunately, the cannabinoids easily cross the placental barrier and reach the fetal circulation. But where are the warnings against usage of marijuana during pregnancy? The cannabis metabolites continue to circulate in the blood for several days. They are also shared with the fetus for that long. In addition, the chemicals pass into human milk, thereby extending the duration of exposure. There seem to be no warnings about cannabis in this regard, but should there be?
Three large longitudinal studies have followed the children of women who smoked marijuana once a week or more during their pregnancies, including the Ottawa Prenatal Prospective Study. Among reported effects in the children are increased hyperactivity and delinquent behaviors, memory dysfunction and decreased IQ scores. Psychotic and schizophrenic-like symptoms have also been described. Rodent studies suggest that these effects are mediated by changes in the brain's endocannabinoid system caused by the active compounds in cannabis. The conclusion is that cannabis is a chemical brain drainer.
One good aspect of legalizing cannabis is the quality control of active ingredient concentrations and the restriction of pesticide residues in the cannabis products. Although that may provide some protection of the fetal brain, the risks from the cannabis itself should not be ignored. Getting high on recreational cannabis will affect both brains, the younger one less enjoyably and more permanently.
Social Share