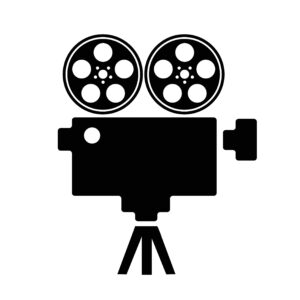 This page features videos that explain chemical brain drain. They may be used freely for educational purposes.
Please let us know about other videos that may be useful for sharing.
Professor Philippe Grandjean contributed a video presentation on "Children's health: Risks to brain development from exposure to environmental chemicals" at the 6 November, 2019 meeting of the French High Council for Public Health (Haut Conseil de la Santé Publique, HCSP), at the Ministry for Solidarity and Health in Paris (23 minutes).
***
In September 2016, Dr. Philippe Grandjean received the prestigious John R. Goldsmith Award as a model of excellence in research, unwavering promotion of environmental health, and integrity. Dr. Grandjean's award lecture was delivered in front of about 1,000 colleagues at the meeting of the International Society of Environmental Epidemiology (ISEE) in Rome. The ISEE has released this video (35 minutes):
***
A series of videos are being developed by the University of California, San Francisco's Environmental Health Initiative and the Program on Reproductive Health and the Environment. This one is on "Dumbing Down of America" with Dan Rathernot. The message is serious, but the video is fun (4:30 min):
***
This video was generated by Science for the Public, Belmont, MA, USA (http://www.scienceforthepublic.org/) (30 minutes):
***
Another video was generated in 2018 by Science for the Public (https://www.scienceforthepublic.org/medical-research/how-delayed-release-of-industry-data-on-chemical-toxicity-impacts-health) (35 minutes):
***
Professor Bruce Lanphear from Simon Fraser University in Canada has generated a video on the best known neurotoxicants with lively graphics that illustrate how chemical pollutants enter our bodies and affect brain development.
Little Things Matter: The Impact of Toxins on the Developing Brain (7 minutes):
***
This 3-minute video was produced by the Environmental Working Group in connection with a study of mercury exposures in US seafood consumers (March 2016).
***
Harvard's School of Public Health produced this video
Lead in the environment: No safe dose (3 minutes):
***
The Forum at Harvard T.H.Chan School of Public Health on "Chemical Exposures and the Brain – The Flint Water Crisis and More, 19 February 2016 (1 hour)
***
***
This video was generated by VillaWeb, Barcelona, Spain (subtitles in Spanish): Entrevista (4:30 minutes):
***
Here is a brief trailer from the University of Southern Denmark:
Chemical brain drain (6 minutes):
***
A short video featuring gynecologists and obstetricians
Talking Toxic Chemicals: Global ObGyns Urge Prevention (6 minutes):