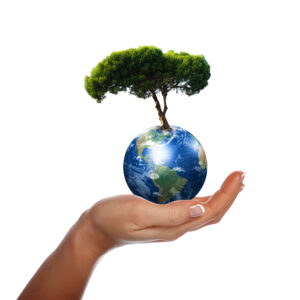 13 September 2013. Last month, a group of editors of toxicology journals released a joint statement that any regulatory action to control industrial chemicals that affect hormone functions in the body would be premature and unjustified. The authors are responsible for 14 of the scientific journals that cover research on adverse effects of chemicals. Readers would expect that the editors would call attention to the importance of toxicology studies, the need for improved public research funding, international collaboration, or education in toxicology. But the editors said no such thing. They concluded that pollutant effects on the hormonal system – caused by so-called endocrine disruptors – should not be addressed by the European Commission.
The surprising action (to recommend inaction) triggered a response from colleagues who had authored extensive evaluations of endocrine disrupting chemicals. Based on the documentation reviewed on behalf of the European Commission and the World Health Organization, the scientists concluded that public health attention was needed and, possibly, regulatory action. Endocrine disruption can trigger effects at very low levels of exposure and may defy the standard rules for dose-effect relationships in toxicology. Some effects may be easily missed in standard toxicology testing.
Endocrine disruption may also affect brain development, as a variety of hormones help stimulate and protect brain cells during vulnerable processes that are necessary to generate a fully functional brain. For example, the thyroid gland produces hormones that are critical to young brain cells. The hormones contain iodine, and deficiency of this trace element can lead to serious mental retardation, the most serious form called cretinism. A new study from the UK has shown that even very minor iodine deficiency in a pregnant woman (which has no consequence for her own health) is associated with lower IQ and deficient reading capability in her child at school age. Some industrial chemicals, such as certain flame retardants and PCB metabolites, can block the action of the thyroid hormones, and there is evidence that such interaction can lead to chemical brain drain.
So endocrine disruption can result in deficient brain development. In this perspective, the statement from the toxicology journal editors is surprising. There are at least three reasons that regulatory agencies, such as the European Commission, should pay close attention to the scientific evidence on brain toxicity, whether or not it is mediated by endocrine disruption.
First, brain development is extremely complex and for this very reason also uniquely vulnerable, and current testing procedures for industrial chemicals generally ignore possible damage to brain development.
Second, studies of exposed children have so far documented only about a dozen chemicals as proven causes of chemical brain drain, Such research often takes decades, and the findings are often disputed by vested interests.
Third, although uncertainties exist and will likely always exist, we still need to make responsible decisions on our use of toxic chemicals in society. In this case, the next generation's brain power is at stake, and it would seem imprudent, at the very least, to insist on allowing potentially toxic exposures while waiting for convincing documentation on chemical brain drain.
Although these issues makes brain toxicity a unique case in public health, similar concerns apply also to endocrine disruption and several other environmental hazards. Scientists have a responsibility to translate their findings so that they can be utilized in public policy-making. In this perspective, we need calls for action, rather than inaction.
Social Share