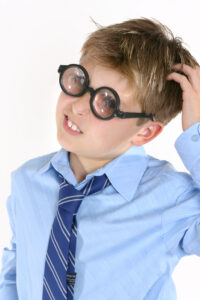 23 September 2013. This time of the year, parents worry about their kids starting school, teachers complain about budget constraints, and politicians express ambitions that, say, 90% of all children complete basic schooling and at least 50% undergo higher education. After all, we want our kids to get the best possible education, and we want the next generation to be productive and successful to the benefit of society (and ourselves when we get old). Yet, the statistics are not encouraging. Even when we invest in education, kids still drop out of school, they fail or change their mind about vocational training or higher education, and even schools themselves are said to fail.
But are school kids necessarily as ready and motivated as we think? Could it be that chemical brain drain is part of the reason that the education system is not working as well as we had hoped? We already know of reports that lead exposure may impact negatively on school performance, and very worrisome evidence is now accumulating.
In Providence, Rhode Island, increased blood-lead concentrations were associated with lower reading readiness at kindergarten entry. Although race, language and poverty were also important risk factors, the results suggest that lead exposure may be common to many children who are considered disadvantaged for other reasons.
In Massachusetts, data on blood-lead concentrations were compared with student test scores in elementary school in the 2000s. Elevated lead levels adversely impacted standardized test performance, even when adjusting for community and school parameters. It also appeared that reduced lead exposures during the 1990s were responsible for modest, though definite improvements in test performance in the 2000s, where especially children in low-income communities benefited. Thus, these two reports add to other studies, e.g., from Michigan, that children do less well in school the higher their lead exposure in early childhood.
Cognitive skills represent just one aspect of the problem. What about motivation? Disciplinary problems are common in schools — one out of 14 US public school students are suspended each year. In Milwaukee, Wisconsin, researchers linked school discipline data from public schools to the state data on blood-lead concentrations. Children exposed to excess lead were over twice as likely as children with lower exposure levels to be suspended from school. African-American children were more likely to be suspended than white children, but lead exposure explained one-quarter of the racial discipline gap.
The lead exposures in these studies are not particularly high. Similar levels are prevalent in parts of Eastern Europe and in developing countries that have used leaded gasoline until recently. However, studies that link school performance to lead exposure are only feasible in the US due to the legal requirement for screening for lead concentrations in children's blood, and data therefore exist to compare with the school records later on. That does not mean that the problems occur only in the US.
But how about other brain drainers? Apart from the effects due to maternal alcohol intake during pregnancy, the evidence is rather limited. Thus, no country monitors children's prenatal or postnatal exposures to chemical brain drainers other than lead. And without this information, we can't determine to which degree the brain-toxic chemicals adversely affect school performance. As quoted in Chapter 3 of "Only one chance", Admiral Nelson placed his telescope in front of his blind eye and reported that he saw nothing. We are no better when we ignore the signals that chemical pollution is endangering the next generation's education.  Thus, we should no longer focus on schooling as such as the only important factor for national scores on PISA tests or other standardized scores or success rates. We need to protect brain development against chemical brain drainers, and that must happen way before the kids start school.
A longer version is available here.
Social Share