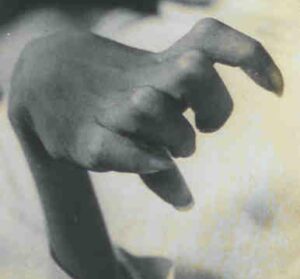 8 October 2013. This week, governmental representatives are meeting in Japan to finalize a United Nations convention on mercury. At the suggestion of the Japanese government, the treaty has been named the Minamata Convention. Its purpose is to control and minimize releases of mercury to the environment and prevent toxic exposures. Preparatory meetings began in 2001, and intense negotiations since 2009 have now resulted in a draft that is expected to be approved by the socalled "plenipotentiaries" later this week. The convention will take effect once 50 countries have ratified it.
To name the convention after the city where some of the worst pollution-related tragedies occurred may perhaps seem appropriate. But the citizens of Minamata are not pleased. First of all, they were not consulted ahead of time. And as Tani Yoichi, spokesperson for Minamata disease patients, says: "If the treaty is to bear the name Minamata, the victims and their legitimate demands must be honored and the lessons of the Minamata tragedy must be applied to the treaty." In a declaration from an international forum held immediately before the UN conference, delegates agreed that the "contents of this convention have not made the best use of the lessons of the history of Minamata disease".
The UN convention is a consensus document, and most articles are voluntary, without compliance obligations, and weak statements on the need to limit mercury releases "where feasible". Given the very large amounts of industrial mercury in the environment, the measures outlines in the convention will barely halt the build-up of methylmercury in food chains, and any reduction in food contamination will only happen decades ahead. In connection with the UN meeting, new information was released that women in countries like Cote d'Ivoire and Mauritius have high hair-mercury concentrations that would pose a danger to the fetus. There are no measures in the convention that will provide any help to prevent such excess exposures in the near future.
While many recognized victims of Minamata disease still lack appropriate support, 65,000 sufferers of adverse effects applied for relief last year in accordance with new legislation. The full impact of methylmercury toxicity in the Japanese population has not yet received official recognition. Further, research in Japan and elsewhere has documented adverse effects on brain development at exposures levels common in this country, but Japan maintains a high limit for acceptable mercury exposure. The UN convention will not change that, and it will provide only an initial pathway to prevent human exposures to this brain drainer. The other Minamata, or rather, the real Minamata, suggests that the convention need to be complemented by intensified and much more ambitious efforts to protect the next generation's brains against mercury exposures.
Social Share