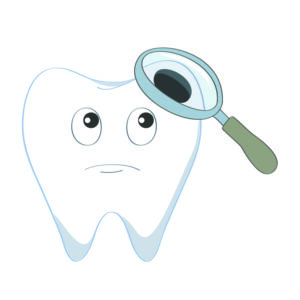 9 September 2014. A new draft report from an EU scientific committee shows how difficult it is for experts to draw conclusions from incomplete evidence. When reviewing possible adverse effects from mercury-containing fillings in teeth, the committee says that "in vitro evidence provides new insight into the effects of mercury on developing neural brain cells at concentrations similar to those found in human brain". The experts also recognize that "effects of genetic polymorphism concerning mercury elimination may influence the degree of individual susceptibility in regard to mercury internal exposure and toxicity." The committee therefore concludes that these new findings "raise some concern for possible effects on the brain of mercury originating from dental amalgam." The reason given that there is only some concern is that "so far such effects have not been documented in humans."
While these quotes are from the abstract of the report (page 4), the main text further explains: "These studies do not give convincing evidence for a negative effect on the children on average" (page 34). This wording seems to suggest that potential adverse effects could possibly occur in children with genetic predisposition, but no further explanation is provided. Also, the committee notes that "many of the studies reviewed have imprecise exposure assessment, incomplete adjustment for covariates, and genetic polymorphism has not been considered" (page 35). Is it then possible that adverse effects have been overlooked or underestimated? If yes, how serious might the risk be? The report does not provide an answer.
This report or "Opinion" as it is labeled in "Eurocrat" language, was requested by the European Commission and was originally supposed to be ready before the final UN conference on the Minamata Convention in October, 2013. But the opinion was delayed. It finally became available today for public comment until 16 November 2014. In parallel, the Commission already initiated procedures for formal ratification of the Convention and public comments in this regard can be submitted until 14 November, 2014.
Knowing that an overall aim is to minimize human exposures to mercury, readers of the amalgam opinion may want to ask the question: How do the experts wish to study adverse effects on developing human brains in order to obtain the documentation considered necessary to justify a clear conclusion on adverse effects? Also, as genetic predisposition has already been shown in several epidemiologic studies, what further evidence is needed before a conclusion can be reached?
While the authors of the Opinion voice a call for further research to understand better the possible adverse effects of mercury amalgam and other materials used in dentistry, they do not specify how exactly that should be achieved in regard to amalgams. Readers may wonder if the committee members would volunteer their own brains for experimental mercury exposure.
Note: The report acknowledges the contribution by Philippe Grandjean "for the advice provided to the working group in different phases of the opinion."
Social Share